How to Start a WordPress Blog in 2023 – A Step-by-Step Guide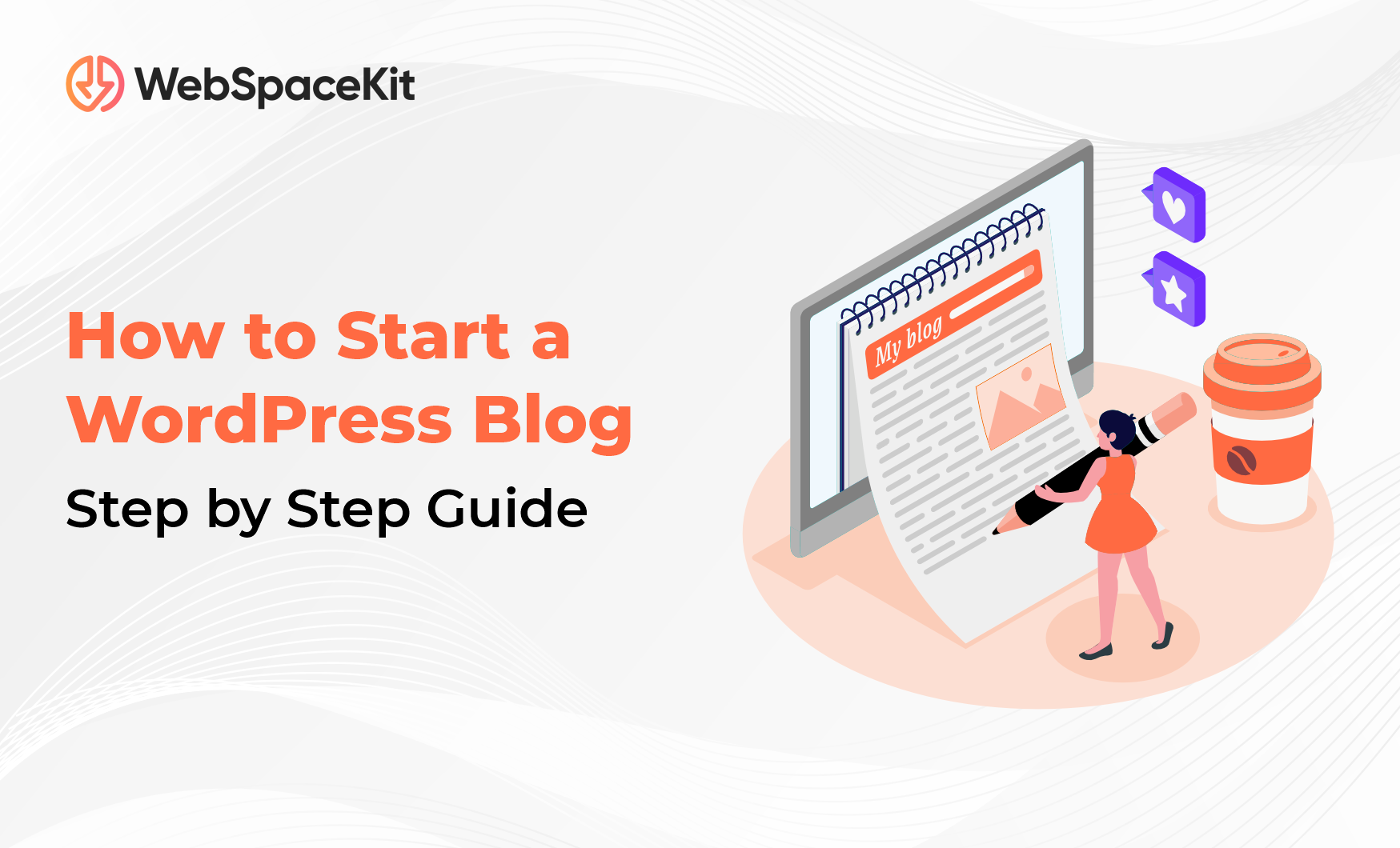 In 2023, do you plan to begin writing a blog? If that's the case, you're in luck since WordPress is the best platform you could utilize. Millions of websites throughout the globe are managed using the WordPress content management system. Here, you'll find a comprehensive tutorial on how to start a WordPress blog in 2023.
WordPress is used by various individuals and organizations due to its flexibility. More than 40 percent of all websites are now run by WordPress, and by choosing the best WordPress hosting provider, confirming its extensive usage and popularity. It's also interesting that WordPress powers many of the most well-known companies globally.
WordPress is great for beginners since it can be easily customized. Differentiate your blog's look using one of the many accessible plugins or themes. There could be a way to meet your design requirements, whether primary or intricate.
How to Start a WordPress Blog – Step-by-Step Guide
A brief outline of how to start a WordPress blog in 2023 is provided below.
Find a domain name and hosting provider
WordPress Installation
Choosing a theme
Install plugins
Blog Customization
Content Creation
Blog Promotion
Let's go down each of the above steps and discuss them in depth.
Step 1: Select a Domain Name and Hosting Provider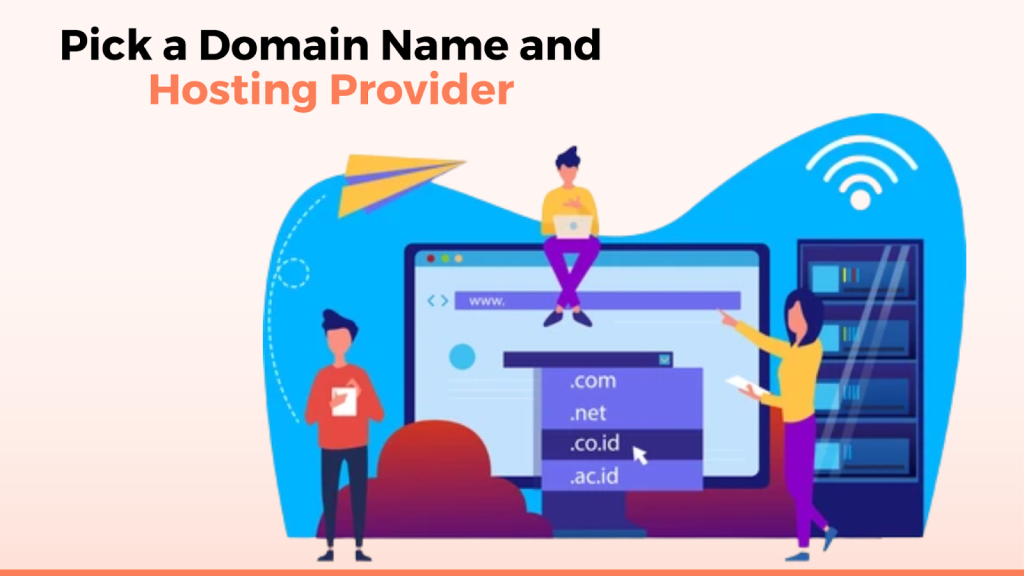 The first priority of business is to select a domain name and hosting provider for your WordPress site. Your domain name is your blog's unique identifier on the internet, while hosting is where your site will live.
What is Domain Name?
A "domain name" is a unique identifier that can be used to access a particular website. The URL is the location where people can find your blog online. The two parts of a complete domain name are the top-level domain (TLD) and the second-level domain (SLD). Example: "com" is the top-level domain (TLD), and "blogname" is the second-level domain (SLD) in the address "www.blogname.com"
Tips for Choosing a Domain Name
Choose a domain name that is easy to remember and relevant to the content of your site. It's also a good idea to use a domain name that's easy to say and spell. Consider these guidelines while you think of a domain name:
Try to be direct and to the point.
Use keywords that connect to the blog's subject matter.
Avoid using hyphens and numbers.
Think beyond the box.
What is Hosting?
To make your blog viewable online, you will need a service known as hosting. When you sign up for hosting, a server is made available to you so that you can upload your blog's files and material to it. If you want your blog to be successful, you need to choose a hosting service you can trust.
Your blog's user experience and search engine results might take a hit if your hosting provider has unreliable uptime or sluggish page loads. This highlights the importance of selecting a dependable hosting company with high uptime and helpful customer service.
Tips for Choosing a Hosting Provider
There are several aspects to think about while selecting a hosting provider, including:
Uptime: The uptime of your blog is the length of time it is available to visitors. Find a server that promises a high percentage of uptime (99.9% or higher is preferable).
Speed: If you want happy users and high search engine rankings, you need a website that loads quickly. Try to choose a hosting service that has optimized its servers for speed.
Support: A reliable hosting service should provide 24/7 access to helpful customer service representatives. Try to choose a company that provides customer service via many channels.
Security: Protecting your site and its readers against malicious software and hackers is a top priority. Try to choose a hosting service that provides SSL certificates and regular backups.
Pricing: While cost should not be the primary consideration, it is necessary to choose a hosting service that is within your financial means. Select a service that doesn't try to sneak extra charges in on you.
If you are looking for a reliable hosting service for your WordPress blog, go no further than WebSpaceKit. It guarantees 99.9 percent uptime, has quick load times, and provides superior assistance. To further ensure the safety of your blog, it provides free SSL certificates, regular backups, and further security options. In addition, WebSpaceKit's price is straightforward, and there are no additional charges.
Step 2: WordPress Installation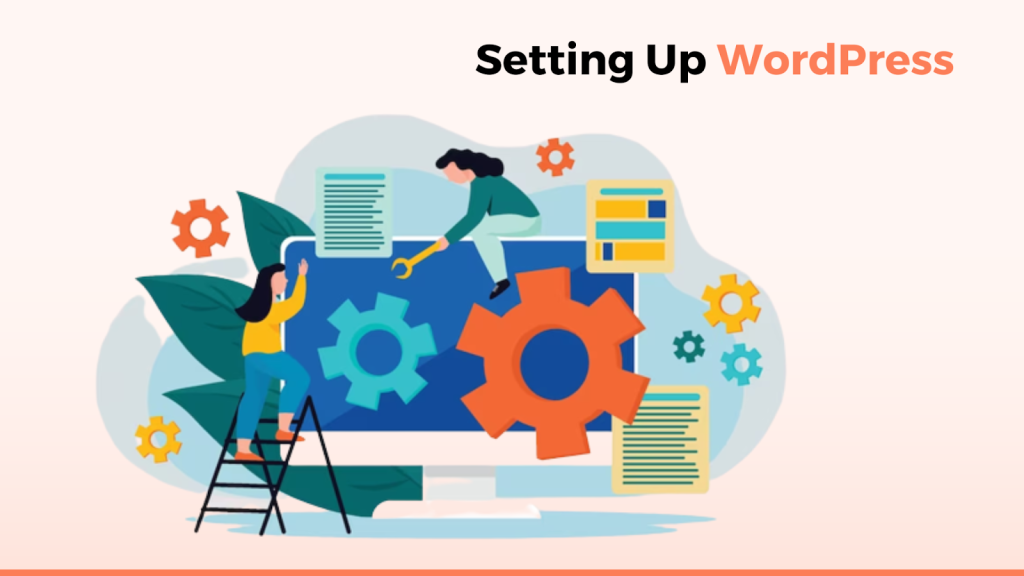 Installing WordPress is the next step after selecting a reputable host for your site. For WordPress beginners, the installation process might be particularly frightening. With the correct hosting service, though, things become a lot less complicated.
WebSpaceKit is a web hosting provider that makes installing WordPress a breeze. WebSpaceKit streamlines the WordPress installation procedure when a hosting plan is purchased. This saves you the time and effort of doing a clean installation of WordPress.
Managing WordPress is a breeze using WebSpaceKit's user-friendly interface. WebSpaceKit's user interface for WordPress makes it easy to access the platform and make modifications to your site's look and functionality, as well as publish your creations.
WebSpaceKit provides a variety of solutions to enhance the performance of your WordPress site in addition to automatic WordPress installation. Because of the vast storage and bandwidth possibilities, you can store an infinite amount of files without worrying about your website crashing due to an influx of visitors.
To learn more about WordPress, stay tuned with Website Learners!
Step 3: Choosing a Theme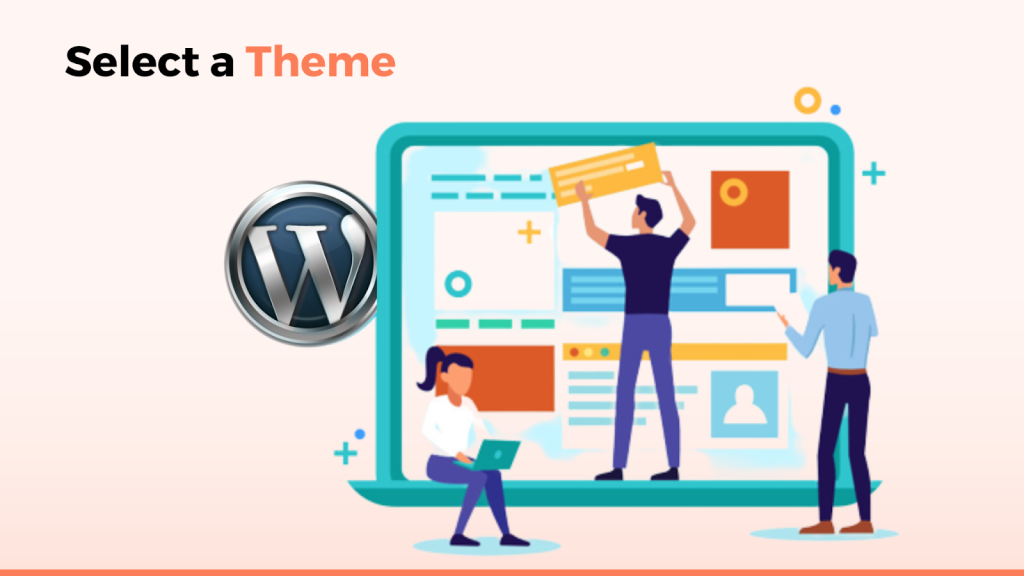 One of the most important things to do when setting up a WordPress site is to choose a theme. The topic of a website often dictates its layout, colour scheme, and font choice, among other aesthetic considerations.
WordPress's many choices for sleek, business-focused themes are a major selling feature. A well-designed theme for your blog can improve its usability, readability, and authority. It's a wonderful strategy for differentiating your company from the competition.
Factors to Consider When Choosing a Theme
Several things should be taken into account before settling on a theme for your WordPress site.
Your blog's specialization and audience should be your first priority. Your topic should be something that both your content and your readers can get behind. If you operate a food blog, for instance, you could want to choose a theme that emphasizes food photographs and provides recipes.
Functionality is another important consideration. Your chosen theme should provide you with the tools and flexibility to tailor it to the specifics of your blog. It should also be responsive, appropriately resizing for mobile devices of varying screen sizes.
You should also think about the credibility of the theme's developer. Regular updates and assistance from a reliable developer will keep your theme working with the most recent release of WordPress. In this case, you can choose from a wide variety of alternatives. Astra, GeneratePress, and Divi are three well-liked examples of such templates. These themes are well acclaimed in the WordPress community and provide a wide range of personalization possibilities.
Instructions for Installing a Theme
Installing a new WordPress theme is the next step after selecting one. You can use the WordPress theme directory or upload a custom theme when installing a theme on a WordPress site.
The WordPress Theme Directory is the best starting point. WordPress's "Add New" button can be found in the "Themes" menu. After deciding on a theme from the available options, you can go on with its installation.
You can also utilize a premade theme that you've purchased or downloaded and apply it to your WordPress site. To do this, go to the Appearance > Themes section of your dashboard and choose the "Add New" button. Click the "Upload Theme" button when you have located the file containing your theme's design.
Step 4: Install Plugins
A plugin is an add-on component of software that extends the capabilities of another program, such as WordPress. WordPress users can go beyond the platform's default capabilities with the help of plugins. Search engine optimization (SEO), security, backups, contact forms, social media integration, and more can all be added to your site with the click of a button with the help of plugins.
There are literally hundreds of free plugins available in the WordPress plugin directory. Log into your WordPress dashboard, and install the plugin. Navigate to Plugins > Add New, search for the plugin you want to install, and then click Install Now and Activate.
Recommended Plugins for a New WordPress Blog
SEO Plugins: When you use an SEO plugin, you can improve your website's visibility in search engine results. Yoast SEO and RankMath are just a few of the most well-known SEO plugins.
Backup and Security Plugins: These add-ons protect your site against malicious software and hackers and create copies of your site's data automatically. Jetpack, iThemes Security, and UpdraftPlus are just a few of the most well-known plugins in this group.
Contact Form Plugins: To facilitate communication with your site's visitors, a contact form is a must-have feature. WPForms, Contact Form 7, and Gravity Forms are just a few of the many contact form plugins available.
Step 5: Blog Customization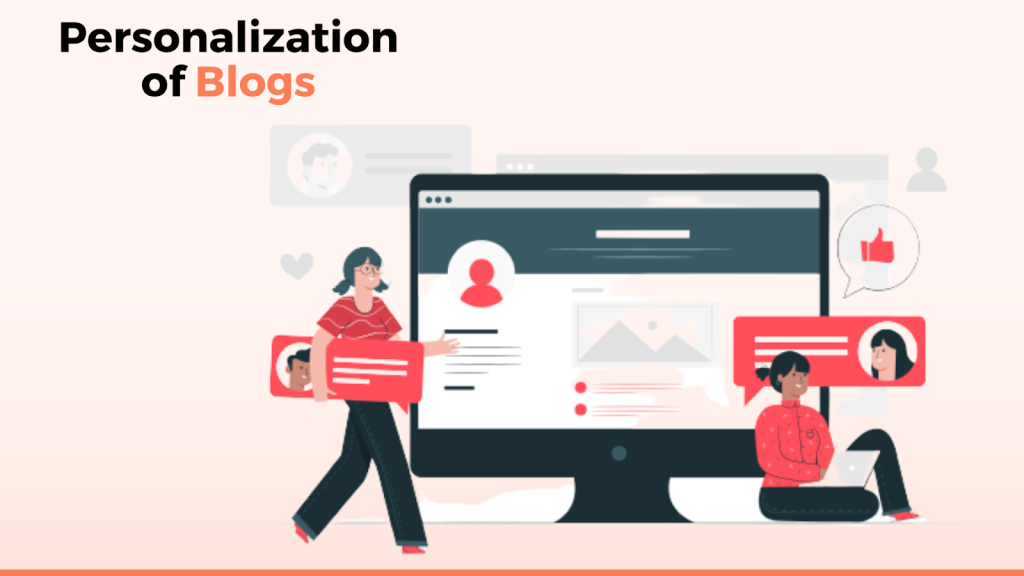 The options for personalizing your WordPress site are almost limitless. Make the blog stand out from the crowd by customizing it to your liking. You can quickly alter your blog's visual presentation using the in-built customizer that comes with WordPress. All widgets, menus, headers, and footers can be altered to suit your preferences.
Tips for Customizing Your Blog
Keeping a Consistent Design: Keep your blog's appearance constant while customizing. All pages should have the same colours, fonts, and layout.
Making Sure Your Blog is Mobile-friendly: Your blog must be mobile-friendly as more people use smartphones and tablets to surf the web. Make sure your theme and modifications work on small displays.
Header and Footer: Your blog's header and footer matter most. They build your identity and simplify site navigation. Customizing your header and footer can set you apart and improve user experience.
Sidebar Widgets: Widgets can improve your blog's functioning in the sidebar. Add search bars, recent posts, social network buttons, and newsletter registration forms.
Color Scheme: Blog colour schemes are crucial. Colours should be complementary and easy on the eyes. Use a colour scheme analyzer to pick the right colours for your blog.
It's worth the time and work it takes to personalize your WordPress blog. Personalizing your blog makes for more exciting and memorable reading for the people who read it.
Step 6: Content Creation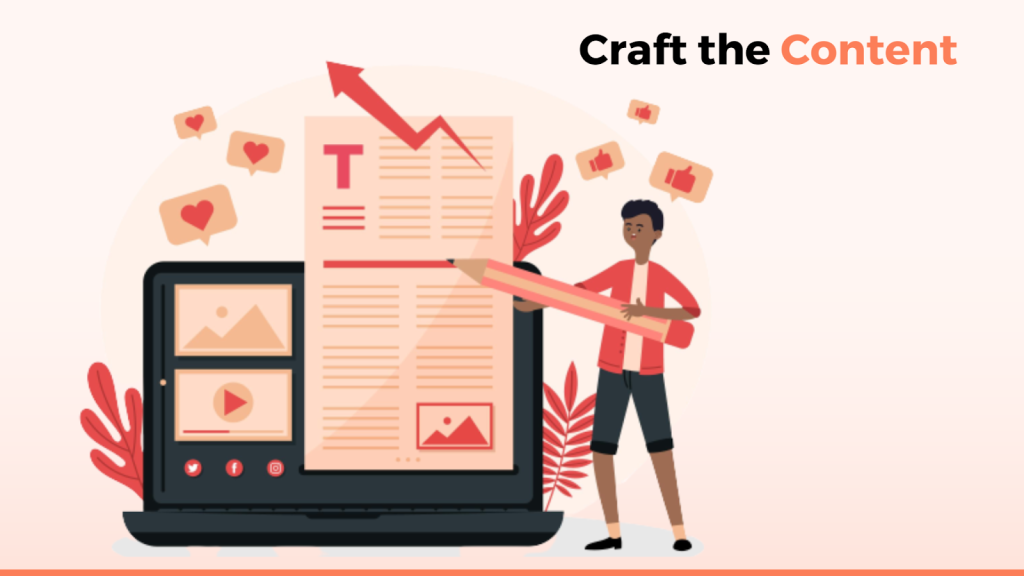 WordPress's flexibility in accommodating the creation of a wide range of content types is only one of its many benefits. You can create content with any of these three types:
Blog Posts: This is the primary format for the vast majority of posts on a WordPress blog. In general, the newest content will be shown first.
Pages: The informative parts of a website might be used as a promotional strategy. Standard features include an "About Us," "Contact," and "Services" page.
Media: WordPress allows for the uploading and correctly displaying media like photographs, videos, and music. Media integration is a great way to spice up your content and grab the attention of your readers.
High-Quality WordPress Blog Content Tips
Great content is the foundation of a successful WordPress site. Some important tips to get you going are as follows:
Select Topics Your Audience Likes: Find out what your targeted readers care about by doing research. Use this knowledge to create material that will interest and educate them.
Write Engaging Headlines: Since the title is the first thing readers will see, it ought to grab their interest and appropriately summarise what follows.
Format Your Content for Readability: Make your material more readable by breaking up long text passages with small paragraphs, subheadings, and bullet points.
Suggestions for How Often to Publish Content on Your WordPress Blog
Consistency is essential when posting to your blog on WordPress. Some guidelines for determining how often to publish are provided below.
Schedule Publishing: You and your target audience must agree on a schedule. This might occur on a daily, weekly, or monthly basis.
Consistency is Key: Don't slack off on whatsoever schedule you set for yourself. Regular updates to your material will build excitement among your followers.
Optimize Your Content for Search Engines
Creating a successful WordPress blog relies heavily on search engine optimization. To optimize the content as per the search engine, follow the below mentioned points.
Do Keyword Research: Google's AdWords Keyword Planner is a great tool for discovering appropriate search terms for your content.
Use Headings and Subheadings: Use headers and subheadings to organize your material better and help search engines index it.
Add Meta Descriptions and Alt Tags: Images with descriptive alt tags and meta descriptions help search engines index and rank your site more effectively.
Step 7: Blog Promotion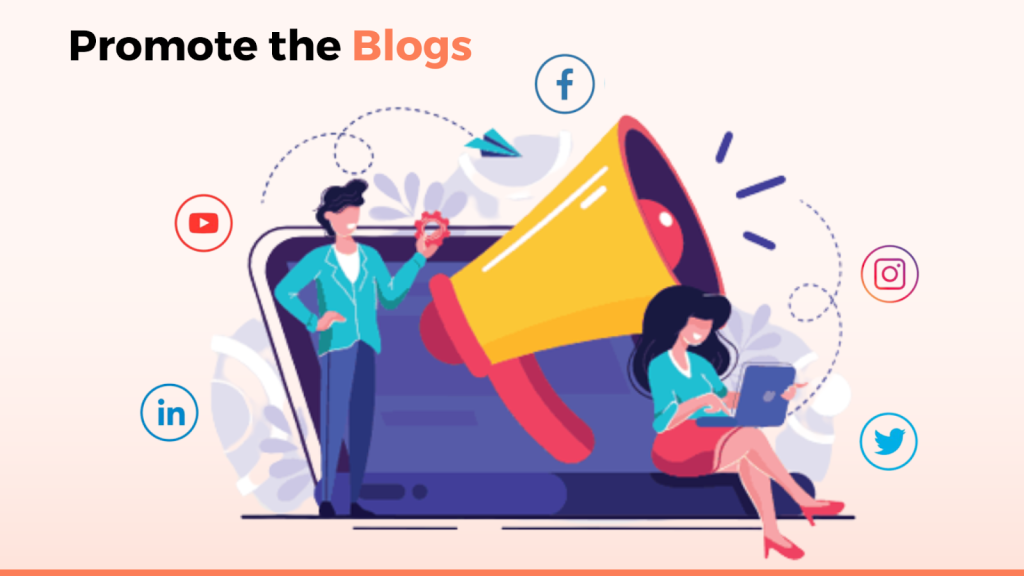 Bloggers want comments and shares. Promoting your blog is essential. We'll discuss marketing and how to promote your site here.
Why is Blog Promotion Important?
Blog Traffic: Without promotion, nobody will know about your blog. Promote your blog to increase traffic and engagement.
Loyal Audience: Promoting your blog can help you get followers. If they enjoy your site, promoted readers are more likely to stick around.
Tips for Promoting Your Blog
Social Media Marketing: Promote your blog on Twitter, Facebook, and Instagram. Engage with fans on social media by sharing blog entries. To reach more people, join organizations and communities about your blog's topic.
Search Engine Optimization (SEO): SEO can improve blog traffic. Use relevant keywords in blog post names, meta descriptions, and content. Make sure your blog is mobile-friendly and fast-loading since search engines consider these characteristics when ranking websites.
Networking with Other Bloggers: Promoting your site with specialized blogs is beneficial. You can work together, guest writes on one another's sites, or exchange material on social media.
Guest Posting on Other Blogs: Guest blogging on other sites can increase your viewership and backlinks. Pitch a relevant subject to specialized guest post sites.
How to Track Your Blog's Performance?
Setting Up Google Analytics: Google Analytics tracks blog performance for free. You can see site traffic, popular pages, and traffic sources.
Understanding Your Metrics: It's crucial to comprehend Google Analytics data after setup. Bounce rate, views, and time on site are key measures. You can enhance your blog using these stats.
Making Adjustments Based on Data: Adjust your blog with Google Analytics data. If a blog article is popular, write more about it. If your bounce rate is high on a page, improve the user experience.
Hope you all understand how to start a WordPress blog in 2023 with our easy-to-follow instructions!
Also, explore:
Conclusion
It's fantastic that you've made the decision to launch a blog, but you should be aware that being successful won't happen fast. Because the bar is set so high, only the most compelling writing will be considered for publication. Bloggers have been known to amass substantial readerships, monetize their sites with advertising and affiliate programs, and even make a livelihood off of their writing alone.
If you have been considering to launch a blog, the best moment to do it is right now. WordPress simplifies the processes of producing and distributing content, as well as monetizing that content.
If you want a quick overview of how to start a WordPress blog in 2023, watch the below video:
Frequently Asked Questions on How to Start a WordPress Blog in 2023
Why build a blog with WordPress?
WordPress is a popular CMS because it facilitates website and blog creation and maintenance. It's simple and flexible. It's free, quick to set up, and offers blog design choices.
Is WordPress easy to use?
Installing WordPress requires a domain name and site hosting. Your blog can be edited when WordPress is installed. Many web hosting, like WebSpaceKit, offers one-click WordPress installation.
What are the must-have add-ons for my WordPress site?
Yoast SEO for search engine optimization, Jetpack for site security and speed, and WPForms for developing contact forms are all commonly used plugins for WordPress blogs.
What can I do to get more people to visit my WordPress blog?
Create high-quality content, optimize your articles for search engines, advertise your blog on social media, join online groups relating to your specialty, and construct backlinks to your site to boost traffic to your WordPress blog.
What are the most frequent errors to avoid when launching a WordPress blog?
Choose a reliable web server, don't overload your site with plugins, don't forget about search engine optimization, and don't ignore your audience when you launch your WordPress blog.
How can I make money from my WordPress site?
Affiliate marketing, paid posts, banner advertisements, and product sales are just some of the ways you can make money from a WordPress site. Knowing your target market is essential for deciding on the most effective strategy.